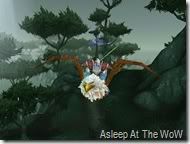 Fhuun isn't 64 yet.. But he is dang close! Less than 100k xp away (I think more like 70k). I finally got Honored with Cenarion Expedition and Friendly with the Kurenai. The Kurenai rep gets me more quests at Orebor Harborage (I think I spelled that rong.. 😛 ) in Zangarmarsh.
I finished up many of the quests for my level (if not most..) in Terokkar Forest. I think I am on the verge of moving into Nagrand soon. I really liked Nagrand, so that will be okay.
I also have a bunch of Underbog quests from Sporeggar. I want to run Slave Pens and Underbog soon.. 🙂 Get the most out of the XP I can pick up in there.. Tonight is the start of a Kara run, so I might not be so lucky as to go tonight. But I will make a reservation with the peeps I want to run me through so they will be available next chance they get :). If they want another raiding Priest (Healer).. The more they help, the faster it will be..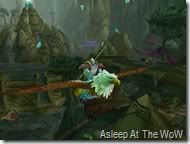 Well, that's about it. Don't know if Fim will be pulled into Kara tonight. I'll help out if needed, but I definitely would like to get Fhuun to 64 tonight. And then to 65 before the weekend. I need to research what cool stuff I get at 64.. 🙂 I want new toys.. 😛 I have been building a healing set. I might even try respeccing before we run SP and UB and try my hand at healing.. We'll see how it goes.
More tomorrow, hopefully!